---
Salt Lake City & the Wasatch Front Visitor's Map:
detail of map of downtown Salt Lake City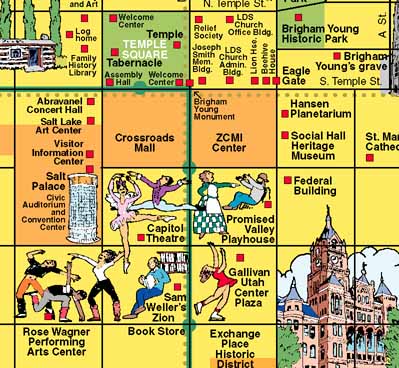 Downtown Salt Lake City is best known to visitors as the site of Temple Square, home of the Mormon Church. But there are many other locations of interest, and the map of downtown Salt Lake City shows them. This is a section of that map.
Click to see other pictures of the map: Click to go to the basic page describing the Salt Lake City Visitor's Map.

Click to go to the home page, which shows all maps in this series.
---
Copyright © by Carol Mendel