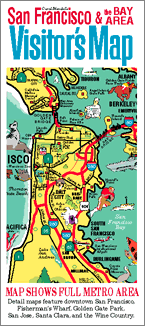 These maps were originally part of the San Francisco Bay Area Visitor's Map, a 24" x 18" pictorial map printed on glossy paper. Folded to be 4" x 9", it was sold at gift shops, museums, convenience stores, and visitor attractions, typically alongside standard street maps.

The advent of GPS and smart phones ended the heyday of folded paper maps. Today, illustrated maps are still popular on a wide variety of products because they are colorful, decorative, and informative.

Clicking or tapping on one of the maps shown below lets you see an enlarged version of it, and to find how to buy products (such as posters, pillows, and trays) that feature updated versions of the map.


---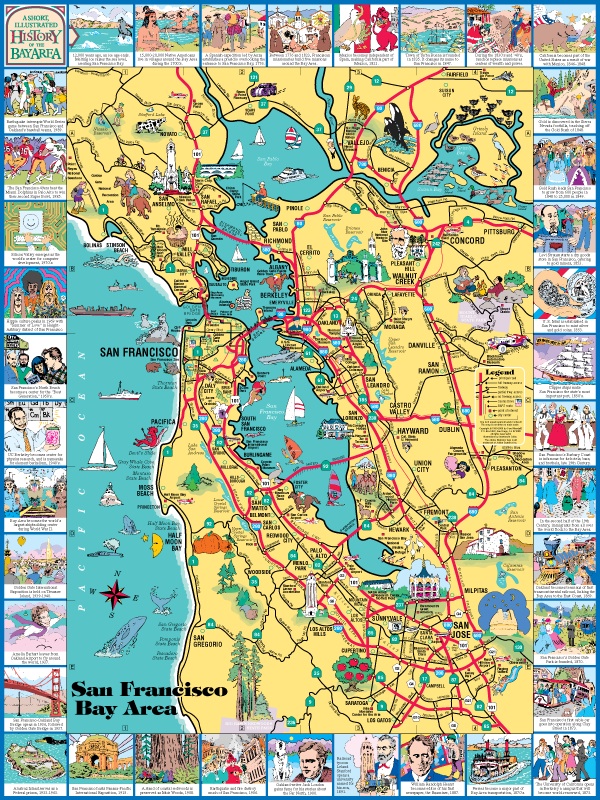 San Francisco Bay Area map
The map of the San Francisco Bay Area shows the entire bay. The map is surrounded by a border highlighting events in the area's history.
---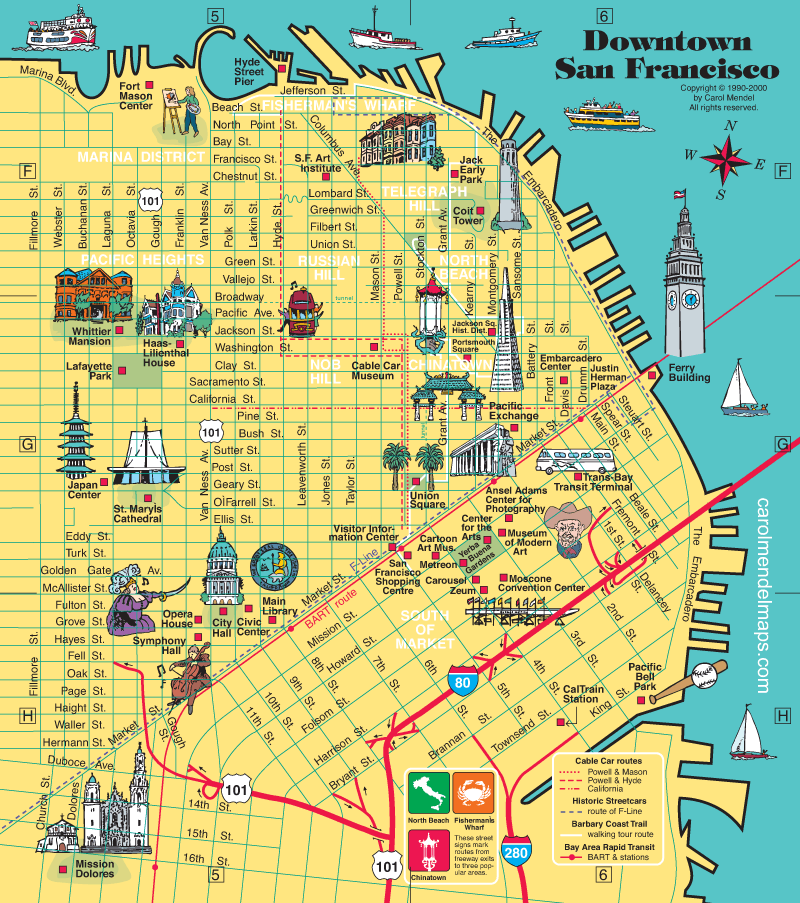 Downtown San Francisco map
The map of downtown San Francisco shows the location of many of the city's neighborhoods and important attractions.
---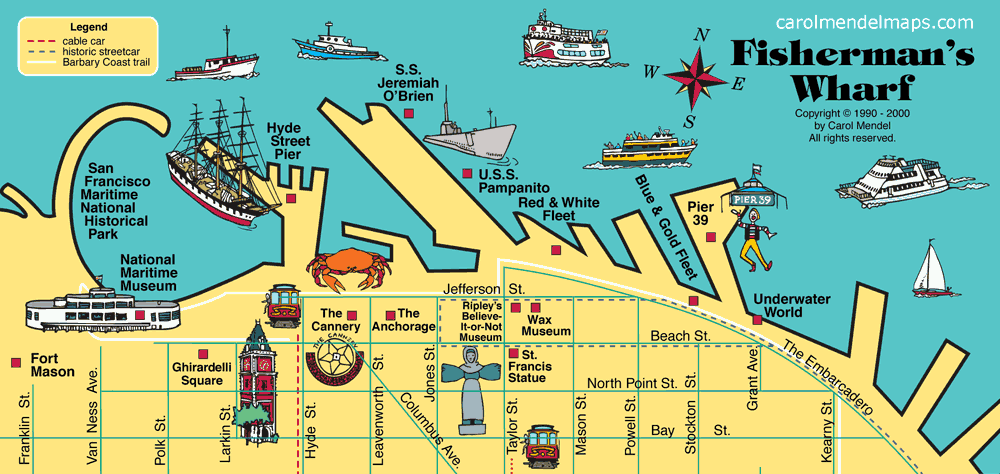 Fisherman's Wharf map
Along the waterfront just north of downtown San Francisco, Fisherman's Wharf is a center for seafood restaurants, museums, art galleries, shops, tours of the bay, and trips to Alcatraz.
---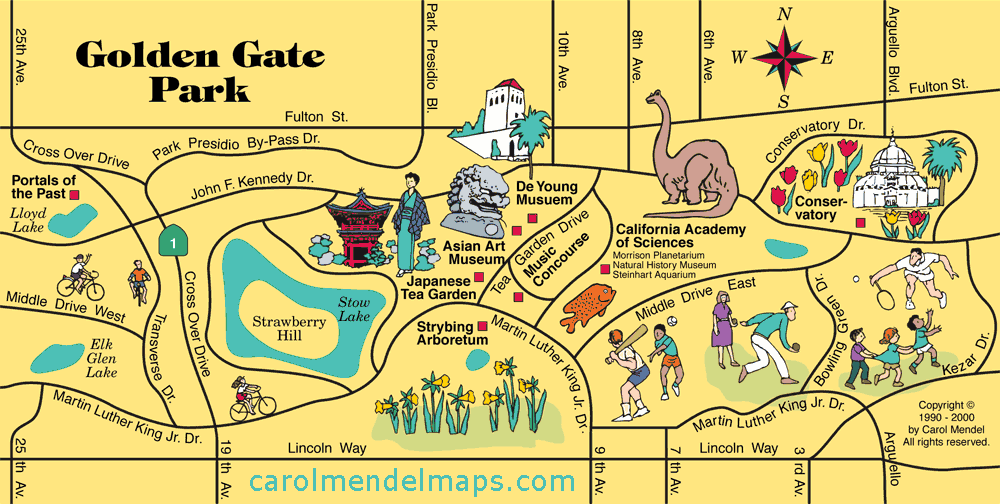 Golden Gate Park map
Covering over 1000 acres, Golden Gate Park offers museums, sports facilities, foot trails, bridle paths, lakes, gardens, and an outdoor music concourse. This map shows the area most popular with visitors.
---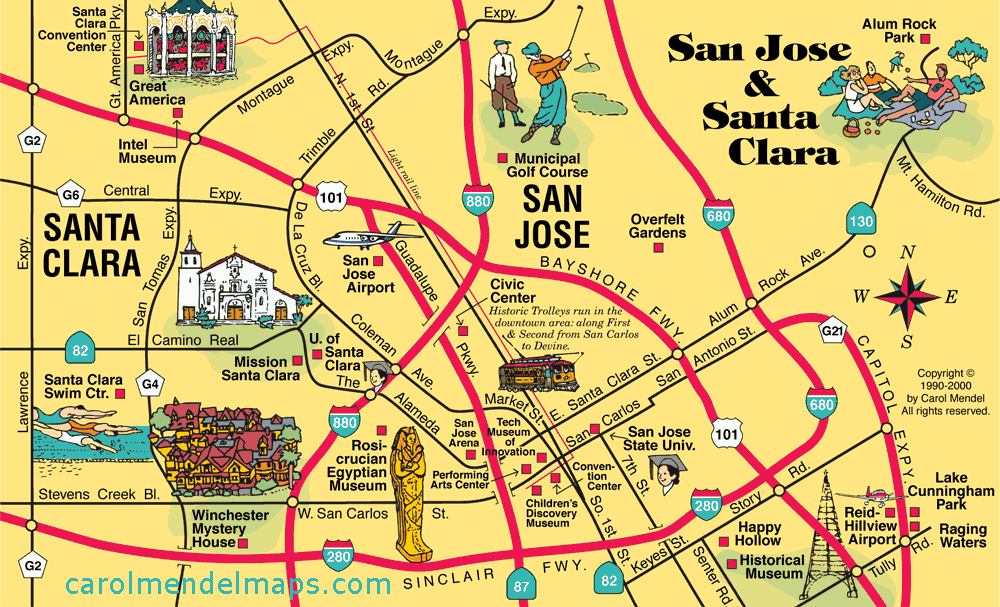 San Jose and Santa Clara map
At the south end of San Francisco Bay, San Jose and Santa Clara are in the heart of "Silicon Valley," the high-tech capital of the nation.
---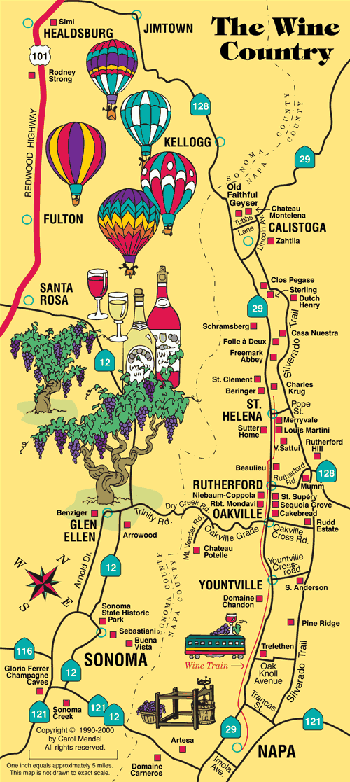 Wine Country map
Many of America's finest wines come from the vineyards and wineries of the Napa and Sonoma Valleys, about an hour's drive north of San Francisco.
---
The folded paper map that includes these maps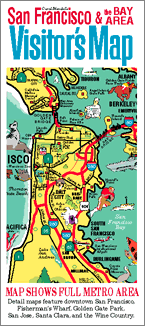 The San Francisco & the Bay Area Visitor's Map is a full-color, pictorial map of the San Francisco Bay Area. It includes six maps.

One side of the map features an 18" x 24" map of the entire San Francisco Bay Area.

The other side includes the five smaller maps shown on this page -- Downtown San Francisco, Fisherman's Wharf, Golden Gate Park, San Jose & Santa Clara, and the Wine Country.

Copies of the year 2000 edition of this map are still available. For details, click or tap on the image of the folded map.




---
---