---
Palm Springs & Desert Resorts Visitor's Map:
detail of area near Palm Desert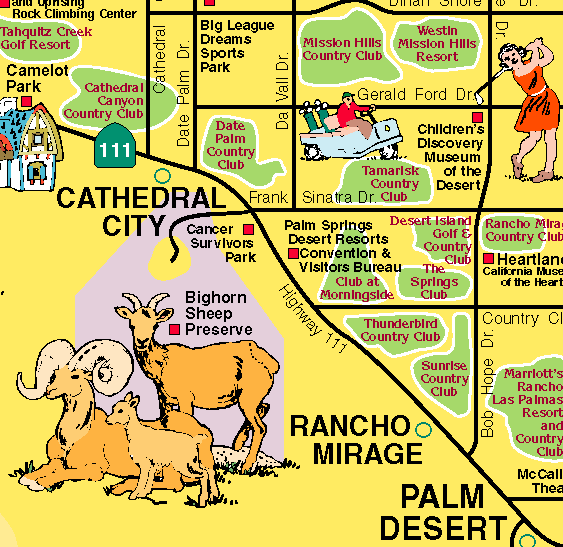 This is an enlarged section taken from the main map, showing the center of the city of Palm Desert. Bighorn sheep live in the mountains surrounding the area.
Click to see more pictures from the main side of the map: Click to go to the basic page describing the Palm Springs & Desert Resorts Visitor's Map.

Click to go to the home page, which shows all maps in this series.
---
Copyright © by Carol Mendel