---
Carol Mendel's visitor maps are full-color, pictorial maps of major visitor destinations. The large type makes them easy to read, and the many illustrations make them fun to use. They are useful both to get you where you're going, and to keep as a souvenir of your visit.
| | | | | |
| --- | --- | --- | --- | --- |
| California | Las Vegas | Oregon | Santa Barbara | Los Angeles |
| Salt Lake City | S. F. Bay Area | Washington DC | Palm Springs | San Diego |
Clickable maps
The
San Francisco Bay Area map
and the
San Diego map
include internet versions with extensive links to communities and visitor attractions.
For detailed information about any map, click on its name or image. The section for each map includes many pictures from various parts of the map.
Prices, quantity discounts, and ordering information are provided on the Order Form page. Payments by MasterCard and Visa are accepted through PayPal.
---
Wooden trays based on these maps
Versions of some of the maps shown on this website are available on Amazon as wooden trays. Some are 11" x 8" in size, and others are 17"x 13" in size.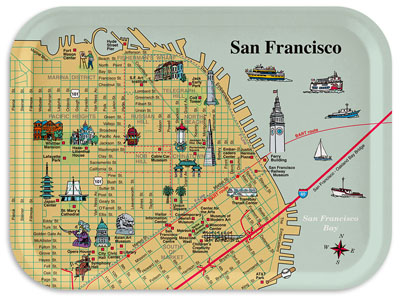 downtown San Francisco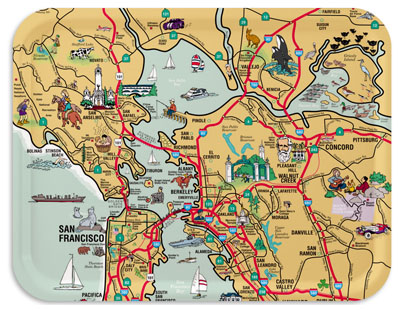 San Francisco Bay Area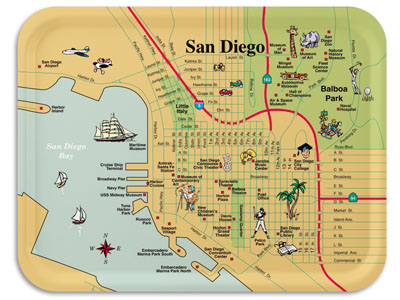 downtown San Diego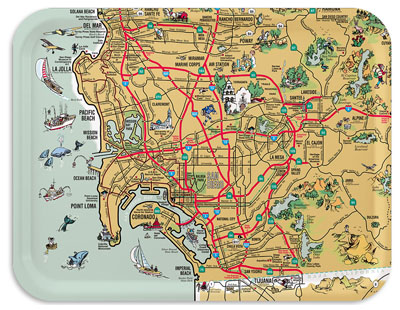 San Diego metro area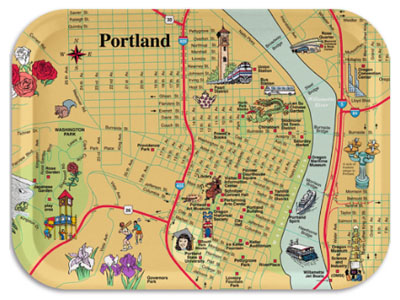 downtown Portland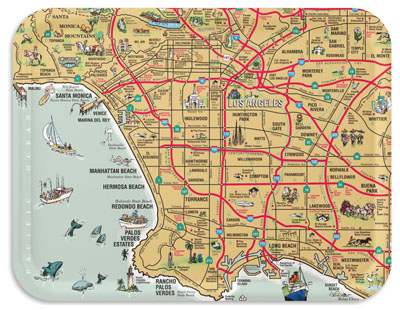 Los Angeles metro area

---

San Diego Walking Tours
In addition to maps, I publish a series of walking tours of my home town. Unlike the maps, they are not available in paper form. Years ago, I published them as a book, San Diego On Foot. Currently, I publish them only on this website.
---
home | order form | contact us | about us | privacy policy | sitemap

Copyright © by Carol Mendel