---
Las Vegas Visitor's Map: detail from the main side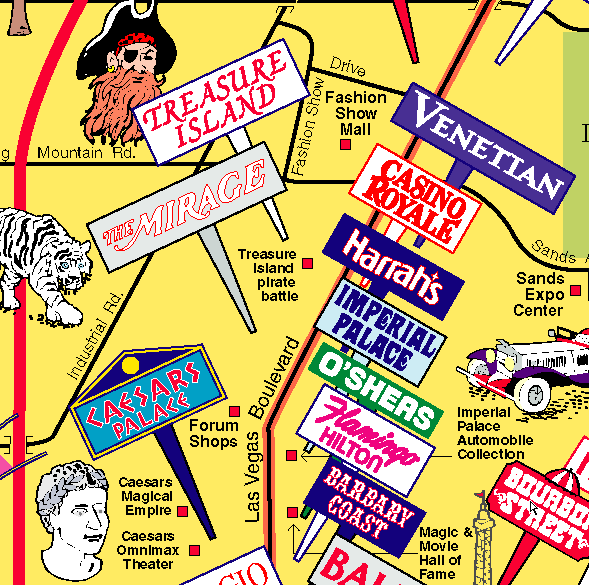 This section of the main map shows some of the casinos and attractions found along "the Strip."
Click to see other pictures from the map: Click to go to the basic page describing the Las Vegas Visitor's Map.

Click to go to the home page, which shows all maps in this series.
---
Copyright © by Carol Mendel