Skip to HERE for products based on updated versions of this map.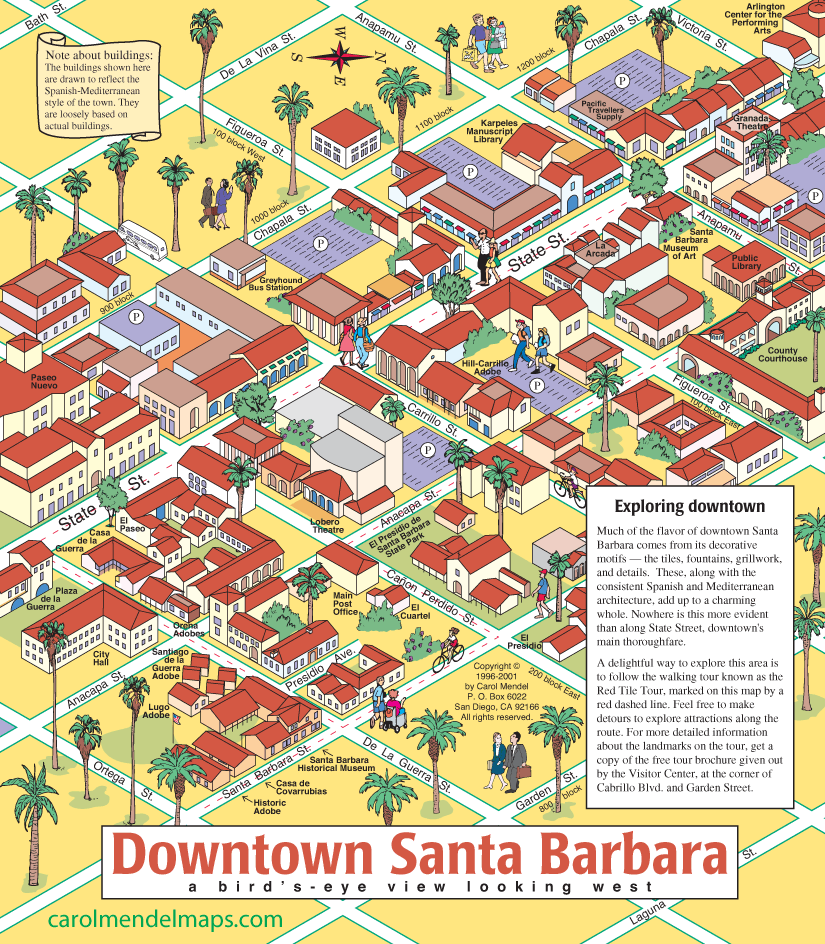 Downtown Santa Barbara
Santa Barbara lies on the Pacific Ocean, about a hundred miles northwest of Los Angeles. Its downtown area boasts a strong Spanish and Mediterranean flavor, created by architectural style, red tile roofs, wrought-iron grillwork, and decorative tiles.
This map of downtown Santa Barbara shows the location of many of the city's important attractions. Bear in mind that this map reflects the year 2001. A few things may have changed in the years since.
The products shown below use updated and modified versions of this map.
---
Products based on updated versions of this map
These products are based on a version of this map updated and modified in 2023.
---
Wall Hangings and Tea Towels
Wall hangings and tea towels combine a splash of color with a reminder of a special place.
The wall hangings are 16" x 24", and held by 18" magnetic wall hangers.
These wall hangings and tea towels are printed on linen cotton canvas and sold through Spoonflower.
---
---
---