Skip to HERE for products based on updated versions of this map.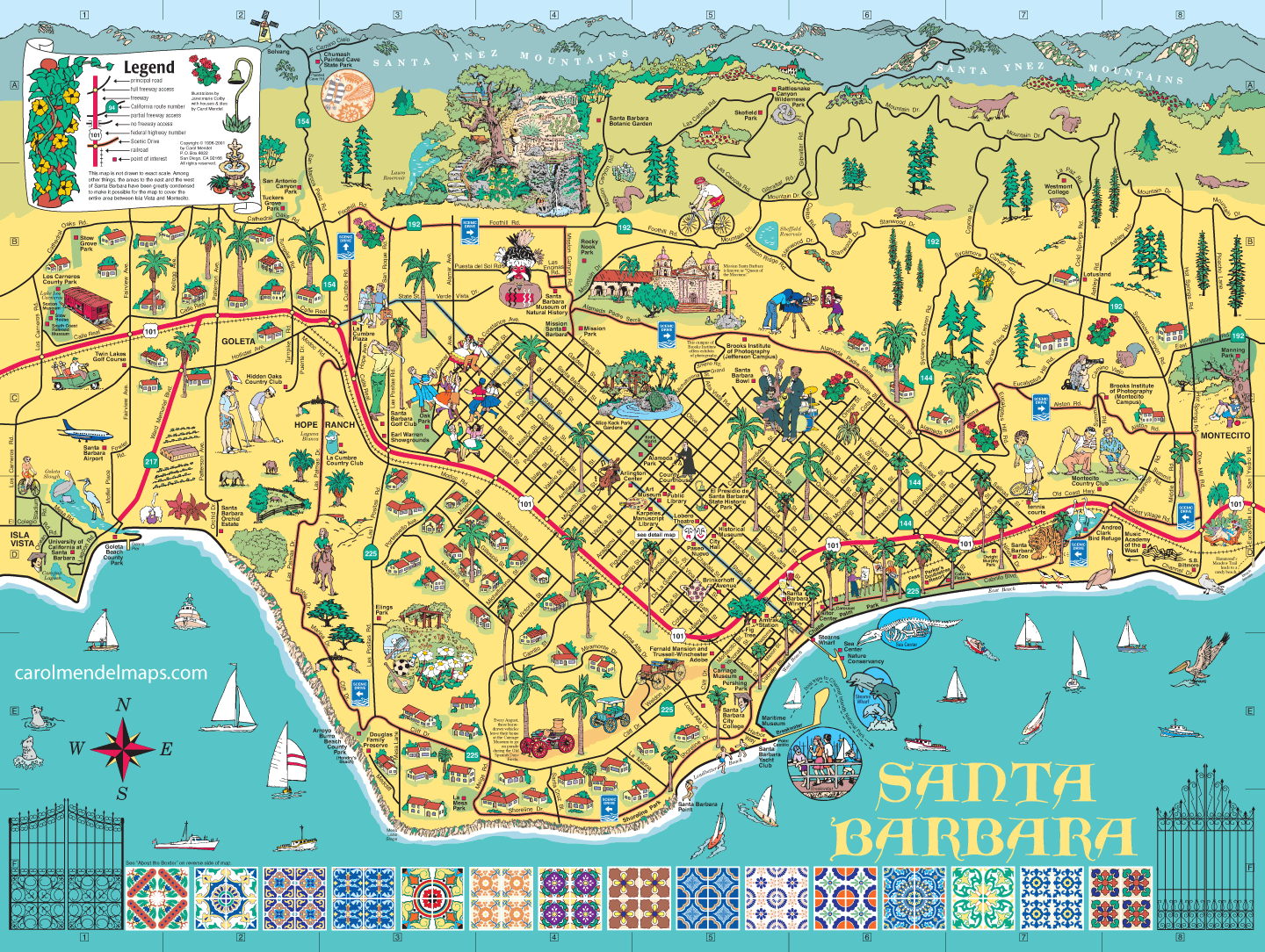 Santa Barbara metropolitan area
The Santa Barbara metropolitan area extends from Isla Vista on the west to Montecito on the east, and from the Santa Ynez mountains on the north to the Pacific Ocean on the south.
This map is not drawn to exact scale. Among other things, the areas to the east and the west of Santa Barbara have been greatly condensed to make it possible for the map to cover the entire area between Isla Vista and Montecito.
Bear in mind that the map shown here reflects the year 2007. Some things have changed in the years since. For example, this map shows the Brooks Institute of Photography, which subsequently moved to Ventura, California, and later closed.
The products shown below use versions of this map that have been modified to reflect this change, as well as to incorporate other updates and improvements.
---
An enlarged section of the map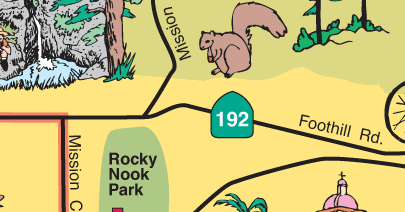 This enlarged section of the map shows the clarity provided on the original 24" x 18" paper map. The clarity on the products shown below is affected by both the size of the product and material the image is printed on. Images printed on paper are sharper than those printed on cloth.


---
Products based on updated versions of this map
These products are based on updated versions of this map. The trays are based on a 2019 revision, and the other products are based on a 2023 revision.
---
Posters
A poster makes a colorful addition to the wall of a home, office, dorm room, or recreational site.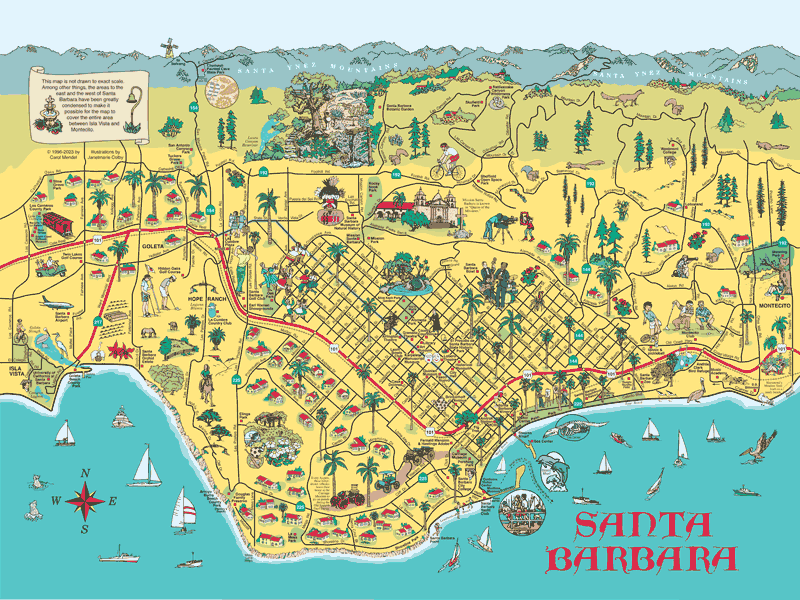 Ordering through Society6.com allows you to select the size that fits with your location. To capture the fine detail on the map, I recommend a size no smaller than 18" x 24".
---
Wooden Serving Trays
An illustrated map can evoke a memory, inspire a trip, or bring on a smile.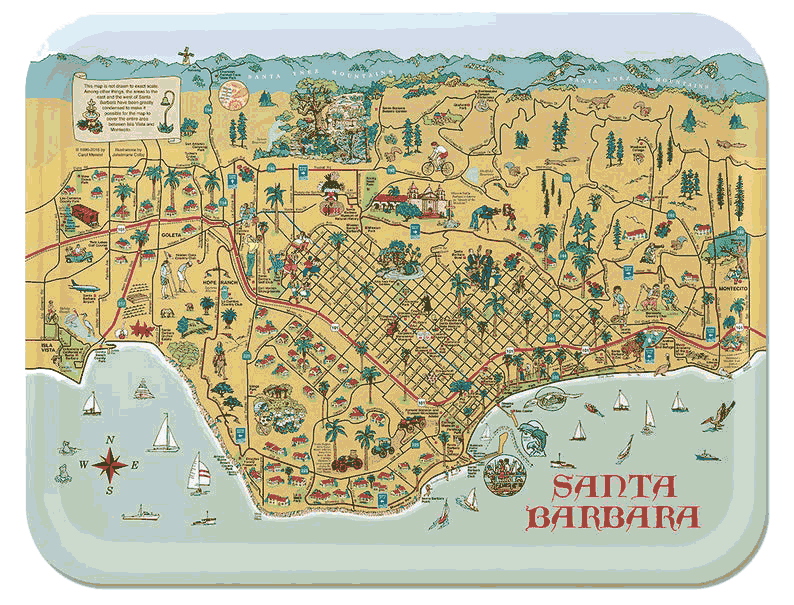 These trays from Trays4Us are handcrafted in Scandinavia of a birchwood veneer sourced from Certified Sustainable Forests, and then sealed with a matte melamine final layer to protect the wood.
---
---
---