Carol Mendel's
Washington D.C. Visitor's Map
A paper map that includes two maps of the Washington D.C. area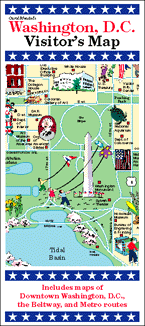 This is a full-color, pictorial map of the Washington D.C. area. The large type makes it easy to read, and the many illustrations make it fun to use.
On one side is an illustrated map of the National Mall and surrounding area.
The other side includes an illustrated map of the Washington D.C. metropolitan area, information about visitor attractions, and an index.
The map measures 24" x 18", folded to 4" x 9". It was first published in 1991. The most recent update was in 2016.
Unfortunately, this map is now out of print, but the National Mall map is available on a wooden serving tray. See below.
---
The maps included in the visitor's map: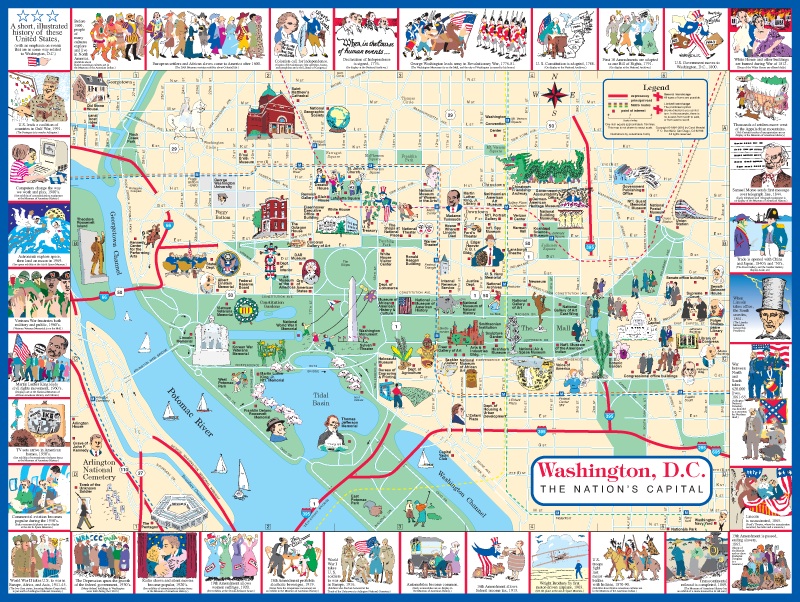 Washington DC map featuring the National Mall.
For an enlarged version of this map, plus additional information, go here.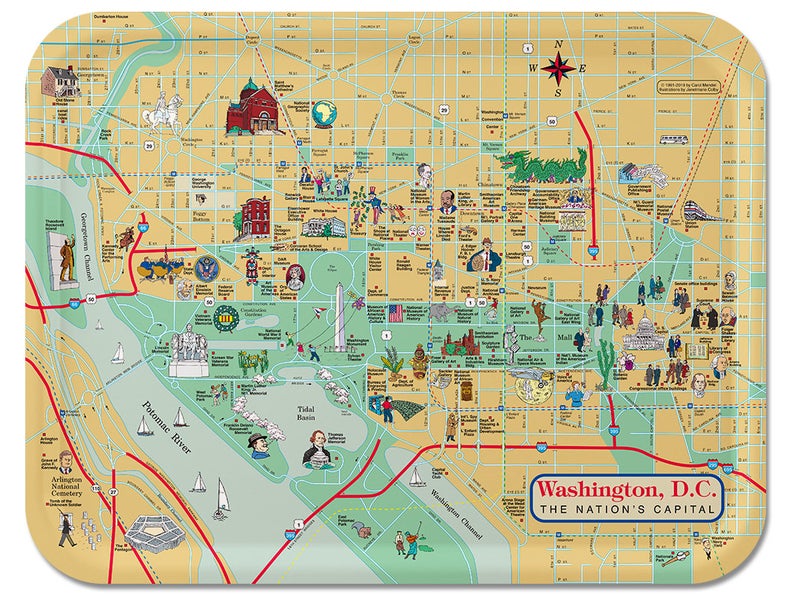 This wooden tray is based on this map. It can be purchased on Amazon or Etsy. For details, go here.


---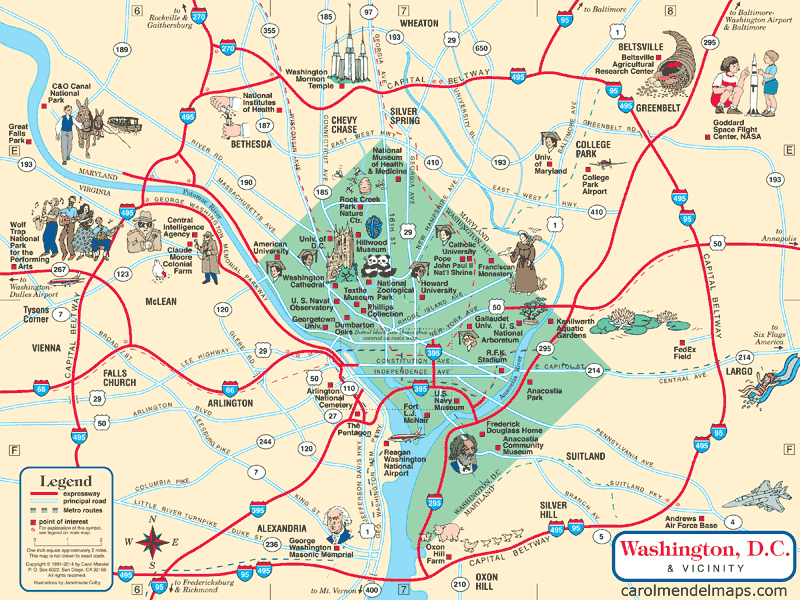 Washington DC vicinity map included in the Washington D.C. Visitor's Map.
For additional information about this map, go here.


---







Copyright © by Carol Mendel