Carol Mendel's
California Map
---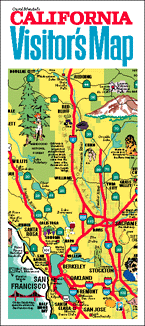 Carol Mendel's illustrated maps are full-color, pictorial maps of major visitor destinations. The large type makes them easy to read, and the many illustrations make them fun to use.

The main map in this visitor map was an 18" x 24" map covering the entire state of California, showing highways, cities, national parks, national monuments, national forests, agricultural products, and visitor attractions.

The other side of the map included indexes, information about the national parks and monuments, and a map of the downtown area of Sacramento, the state capital.

Although the paper version of this map is no longer published, the map of downtown Sacramento can be seen below.


---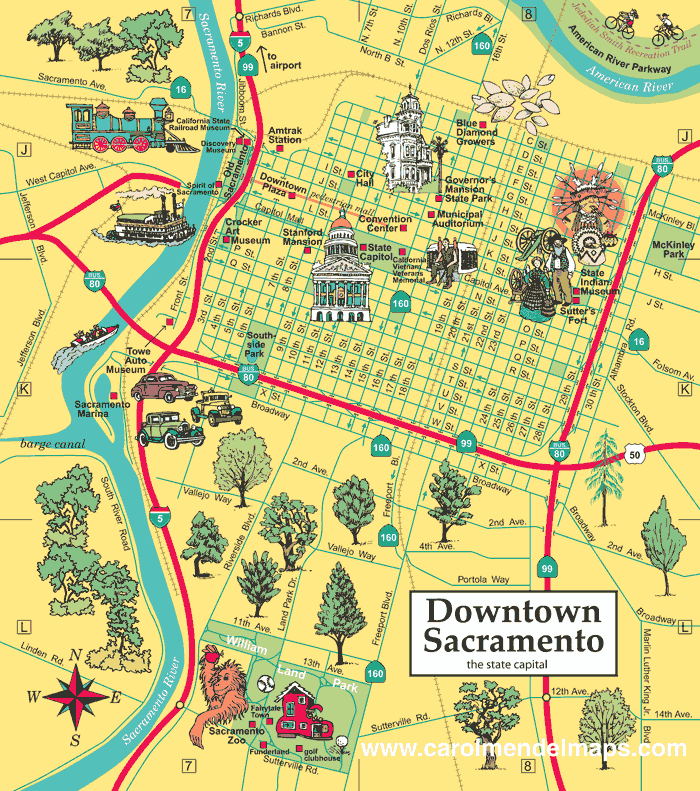 For an enlarged version of this map, plus additional information about Sacramento, go here.


---







Copyright © by Carol Mendel